Revived Jeep Wagoneer Now in Big SUV Fight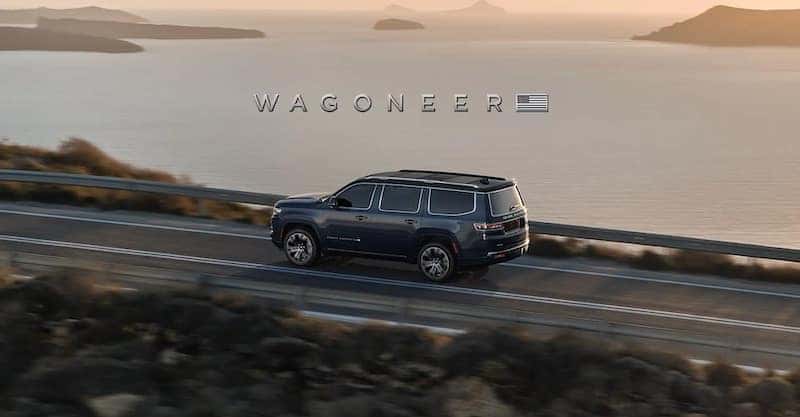 Consumers are always intrigued by new SUVs, which are to be introduced each year. The 2022 Jeep Wagoneer is expected to create quite a buzz when it becomes available at dealerships in the Fall. It fits neatly into the 3 row SUV segment with the other Wagoneer models. The full-size Jeep Wagoneer SUV and its Grand Wagoneer companion vehicle are getting a lot of press in advance of their release. Here is what you can expect from the iconic vehicle.
Details and interesting facts
The Jeep brand is known for its ruggedness and serious capability for off-road driving. With the 2022 Jeep Wagoneer standard version, the company expects to take on the Chevy Tahoe and Suburban. The Ford Expedition is part of this segment. The super luxurious Grand Wagoneer will take on large and luxe utility vehicles like the Lincoln Navigator and the Cadillac Escalade. The mainstream Wagoneer's starting price is $60,000 and the Grand Wagoneer starts at $75,000. Prices for both can go higher based on the trim chosen and option packages.
Considering that the Jeep was brought to market as a no-fuss military transporter around WWII, it is rebranding its image as a global brand. The Wagoneer's 3 rows of seating will appeal to big families who want to travel in style. It will be interesting to see how these vehicles perform as part of the 2022 Jeep line-up.
Jeep is offering ultra-premium features with their brand, something that has not been attempted before. Thanks to the brand's visibility and strength, it is expected to sell well. The excitement and buzz around both these vehicles have been amazing to watch. Finally, Jeep has a product that will compete with the likes of the luxury SUVs like Cadillac and Lincoln.
To check out all the features in the 2022 Jeep Wagoneer, head to the Empire CDJR of West Islip, NY dealership. The sales staff at the dealership can show you the vehicle and other new SUVs and explain new features. They can also set up a test drive for you. The Empire CDJR dealership is open to new and existing customers from the surrounding communities in Brightwaters, North Babylon, and Bay Shore.