How to Take Care of Your Car's Tires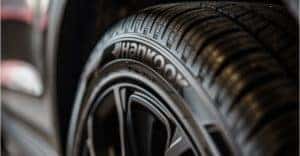 The best way to get the most of your car tires is by maintaining them properly. With good care, tires last long. They give you better traction and stopping distance on the roads. Overall, well-maintained tires keep you safe and enhance your car-riding experience.
Here are some ways to maintain the quality of your car tires:
Maintain Tires at the Right Pressure
Low pressure in tires can cause many issues, including severe cracks. Tire cracking results in air loss, which can lead to frequent punctures.
Other issues caused by underinflation include reduced vehicle load capacity, increased rolling resistance, and heavy sidewall flexing. Riding at low pressures regularly can cause irreparable damages to the tires.
Overinflation results in stiffness that reduces driving quality. It also causes excessive vehicle vibration and exposes the vehicle to the risk of impact damage.
Maintaining the right pressure is basic to extended tire life. Check your vehicle manual for the right tire pressure and maintain the level without fail.
Ensure Periodic Tire Rotation
It is recommended that you rotate your tires every 6,000 miles. Tire rotation enables all 4 tires to wear out evenly, which prevents premature tire wearing.
The front tires of your car are more prone to wear. This is because they take the brunt when your car moves around corners. When you rotate tires, the wear is spread evenly across all tires.
Tire rotation needs to be in the right pattern and right way. The rotation method depends on many factors, including your car type.
Check for a Healthy Tire Tread
Right tire tread is crucial to ensure solid traction on roads. It keeps you safe during harsh road conditions such as those on rainy and snowy days. As treads can wear with time as well, it is important to examine the tread level at regular intervals. A simple penny test can tell you if your tire tread is good or not.
Keep Wheels Aligned
Driving on bumpy roads or hitting objects on the roads can cause car wheels to go out of alignment. Wheel alignment is also affected by time. Lost alignment reduces the lifespan of your tires.
An annual wheel alignment can keep your tires and your car on the right track.
We can ensure that your car tires are always at their best to give you the ultimate riding experience. Visit us at our Empire CDJR of West Islip dealership in West Islip, NY. We are only a short distance away from Bay Shore, Brightwaters, and North Babylon.
Source: Pexels